Social Networking
The inner circle of corporate executives have various opportunities to meet and socialise, which facilitates their social cohesion as an elite or social class, as well as the formation of some sort of consensus about directions that government policy should take. In 1998 Time magazine identified a number of what it called 'Power Camps' attended by the wealthy and powerful. These included:
The Bilderberg ConferenceBohemian Grove
According to social psychology literature, "people who meet in relaxed settings, and see their group as exclusive, become even tighter with each other than people in ordinary groups. Even better, people in exclusive groups are more likely to listen to each other and come to a compromise if they have the task of figuring out what to do about some policy issue."
In the US, private/exclusive men's clubs have helped to maintain the 'old boy networks' of power:
American men's clubs served a similar function as did their British models. They were extremely homogeneous, representing the upper elite of white male society. Similarities of interest, values and social status were strict criteria for club admittance and a shared feeling of collectively-justified superiority...
Sun Valley, Idaho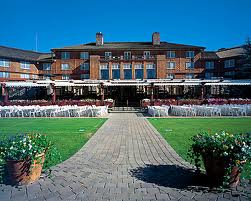 There is an annual gathering at a ski resort (pictured) in the mountains of Sun Valley, Idaho, organised by New York investment banker, Herb Allen. Here wealthy US businesspeople, such as Rupert Murdoch, Bill Gates and Warren Buffett, and their families mix with Hollywood celebrities (around 300 people plus children) to take part in five days of outdoor recreation, corporate presentations and dealmaking. This is where the Disney/ABC merger was thought to have been conceived.
Davos, Switzerland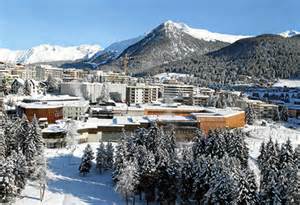 The World Economic Forum (WEF) also organises gatherings of top level business people. They meet annually at the Swiss ski resort of Davos, and at numerous other more specialised meetings during the year, to network, have private discussions, share information and ideas, form alliances, and influence policy-makers. A "club atmosphere" is deliberately cultivated and a "privileged, informal, framework for intensive business networking". Government leaders are invited to WEF meetings.
The World Economic Forum likes to see its annual meetings in Davos as a forum for politicians, business people and regulators to discuss the problems facing the world. For many captains of industry, however, the gathering is largely an opportunity to talk to each other – in private... While delegates debate rising food prices or the outlook for the global economy in the conference centre, many chief executives will be deep in conversation with their counterparts in hotel meeting rooms, bars and restaurants.
Australian Think Tanks
In Australia, the business elite come together at various functions organised by right-wing think tanks. For example, at a fund-raising dinner organised by the Institute of Public Affairs (IPA):
...attendees included Opposition Leader Tony Abbott, Cardinal George Pell, Ten Network executive Russell Howcroft and News Corporation's Australian head, Kim Williams. Australia's richest person, Gina Rinehart, was seated between [media moghul Rupert] Murdoch and Robert Thomson, the global head of News Corporation's newspaper publishing division. Mr Murdoch, whose family has a long association with the Institute of Public Affairs, was the guest of honour...
Centrality Rankings of 11 US Organizations

A 1975 network analysis of membership overlaps and interconnections between social clubs, think tanks and policy-planning groups by G. William Dohmhoff found the following organisations were the most central to the social cohesion of ruling elites in the US.
Name of Organization
Type of Organization
Centrality
Score (0-1)
1. Business Council
Policy-planning group
.95
2. Committee for Economic Development
Policy-planning group
.91
3. Links Club (NY)
Social club
.80
4. Conference Board
Policy-planning group
.77
5. Advertising Council
Opinion-shaping group
.73
6. Council on Foreign Relations
Policy-planning group
.68
7. Pacific Union (SF)
Social club
.67
8. Chicago Club (Chicago)
Social club
.65
9. Brookings Institution
Think Tank
.65
10. American Assembly
Policy-planning group
.65
11. Bohemian Club (SF)
Social club
.62
A similar study in 1990 found that the top three interlocked policy planning groups were the Business Council, the Business Roundtable (BRT), and the Council on Foreign Relations.
Links