Major PR Firms
The top 10 individual global PR companies in 2007 were:
Fleishman-Hillard, USA
Weber Shandwick, USA
Edelman, USA
Burson-Marsteller, USA
Hill & Knowlton, USA
Ogilvy Public Relations Worldwide, USA
Ketchum, USA
Porter Novelli, USA
Manning Selvage & Lee, USA
Brodeur/Pleon,USA/Germany
Hill and Knowlton and Burson Marsteller are two of the largest and most influential public relations firms in the world. Both are part of the WPP communications conglomerate.

Hill & Knowlton
Hill and Knowlton, which became Hill+Knowlton Strategies in 2011, has 85 offices in 46 countries. Hill and Knowlton's clients have included more than half the global Fortune 500 companies (including the tobacco industry):
Since the 1930's, Hill & Knowlton's primary market has been corporate America. And its client list now includes some of the bluest of the blue chips: I.B.M., A.T.&T., Xerox and American Airlines.
Its clients have also included governments from all over the world including Turkey, Uganda, Peru, Israel, Egypt, Indonesia, Slovenia, the Czech Government, the Duvalier regime in Haiti and the People's Republic of China after Tiananmen Square.
Hill and Knowlton have helped to keep petrol taxes low on behalf of the American Petroleum Institute, have campaigned for deregulation for the American Truckers Association, been retained by apple growers to fight claims about Alar, worked with the American Association of Advertising Agencies to clean up the image of advertising, helped the National Conference of Catholic Bishops oppose abortion, and advised supporters of the Rev. Sun Myung Moon.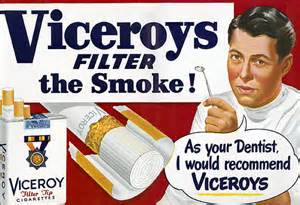 When tobacco was linked with cancer in the early 1950s the tobacco industry turned to public relations firm Hill and Knowlton for advice. Hill and Knowlton helped the tobacco industry set up The Tobacco Institute, described in Public Relations Journal as one of the most "formidable public relations/lobbying machines in history". Hill and Knowlton was later sued by the State of Mississippi for its role in what court documents describe as:
a coordinated, industry-wide strategy designed actively to mislead and confuse the public about the true dangers associated with smoking cigarettes. Rather than work for the good of the public health... the tobacco trade association, refuted, undermined, and neutralized information coming from the scientific and medical community.
According to the tobacco industry the campaign was to promote cigarettes and to counter the attacks being made on them by "creating doubt about the health charge without actually denying it, and advocating the public's right to smoke, without actually urging them to take up the practice." This strategy has allowed an addictive drug, which kills hundreds of thousands of people each year, to successfully avoid serious regulation for decades.
The tactics used by the tobacco industry so long ago were again being applied in the 1990s in every industry which came under public criticism from public interest groups.
Hill and Knowlton tells potential clients, "If your company or organisation faces a challenge from central, state or local government, you will need to campaign. Hill and Knowlton's worldwide Public Affairs practice organises campaigns which draw on professional expertise in policy forecasting, media relations, grass-roots communications and direct political advocacy."

Burson-Marsteller

Burson-Marsteller has 72 offices and 65 affiliate offices in 90 countries. Its corporate clients have included many well known brands and the nuclear industry and the tobacco industry, as well as Union Carbide after the Bhopal accident, Johnson and Johnson after the Tylenol poisonings, Babcock and Wilcox after the Three Mile Island accident and A.H. Robins after the Dalkon Shield IUD controversy. "They've represented Exxon and Monsanto, big tobacco, the Argentine junta, Indonesia's Suharto, the Saudi royal family, and Nicolae Ceausescu, the late Romanian dictator."
In 2002 The Guardian reported:
The world's biggest PR company was employed by the Nigerian government to discredit reports of genocide during the Biafran war, the Argentinian junta after the disappearance of 35,000 civilians, and the Indonesian government after the massacres in East Timor. It also worked to improve the image of the late Romanian president Nicolae Ceausescu and the Saudi royal family.
Burson-Marsteller claims to be able to help clients all over the world to counteract activist groups. Its services include:
Brand marketing
Corporate positioning/reputation capital
Crisis preparedness
Healthcare
Media & investor relations
Organizational communications
Public affairs/government relations
Technology

Top 10 UK PR Companies 2009
| Company | Fee Income 2009 | Staff |
| --- | --- | --- |
| Bell Pottinger Group | £59,937,000 | 377 |
| Brunswick | £50,400,000 | 180 |
| Financial Dynamics | £38,000,000 | 200 |
| Weber Shandwick | £31,040,000 | 320 |
| Edelman | £25,734,000 | 255 |
| Hill & Knowlton | £24,250,000 | 250 |
| Finsbury | £23,800,000 | 85 |
| Freud Communications | £22,454,000 | 185 |
| Citigate Dewe Rogerson | £18,967,000 | 111 |
| Ketchum Pleon | £16,490,000 | 170 |

Links
NEW! Contributers' Updates and Examples
If you have any examples or updates you would like to contribute please email them to me and I will add them here. Please give references for where you sourced the information.