Tutoring
Commercial companies play up parental anxieties about their children's test performance so as to gain business in test preparation materials and tutoring. There are test preparation materials that are tailored to suit almost every test in every state at every level. Since test scores can determine whether students will progress to the next grade or be allowed into academic tracks, parents who can afford them and want to give their child the best educational advantage are buying them.
Tutoring is now a $2.2 billion industry in the US and almost 2 million children are being tutored outside of school classes. In Washington alone parents spend $149 million on tutoring and educational support services in 2004 compared with $44 million in 1994. Online tutoring for standardised tests and "heavily scripted curriculum programs designed to raise scores" are also part of this burgeoning industry.
Under NCLB, US schools that are performing badly can be forced to divert some of their funding to private tutoring firms whose profits have risen dramatically in recent years as a consequence. It is estimated that the tutoring market in the US could be worth $2 billion and the "initiative has set off a stampede, with 1,000 companies rushing to recruit armies of tutors".
The companies charge between $40 and $80 an hour per student in classes of various sizes, but pay tutors between $18 and $25 an hour. This is less than a teacher earns so they are unlikely to hire good quality teachers and keep them. Whilst schools are increasingly required to hire certified teachers, private tutoring firms are not required to insist on properly qualified teachers. What is more, children are even less inclined to attend after school tutoring than they are to attend school and discipline is a problem.
Because of the pressures of standardised testing and the competition for children to get into the popular schools and even pre-schools, increasing numbers of parents are employing private tutoring companies to tutor children from as early as age 3. This is exacerbated by the trend in some states to set benchmarks for standards as early as pre-school.
The efficacy of such tutoring for very young children, who are arguably in more need of social and emotional development than intellectual development, is debatable. However parents believe that it gives their child an advantage and poor parents are left feeling that they are not giving their children the best chance in life.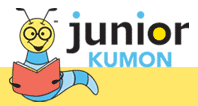 Companies such as Sylvan Learning Centers, SCORE! Education Centers and Junior Kumon offer classes for pre-schoolers. Kumon teaches four million children in 43 nations and "focuses on drilling children on the basics".
The Junior Kumon program was developed about three years ago and uses such materials as work sheets, flashcards, books and magnetized alphabet and number boards to introduce children to reading and math. Children usually attend twice a week for 45 minutes to an hour, sitting at desks with an instructor and one or two other children. Fees range from $80 to $110 per subject per month.
Enrollment in the junior program has increased about 27% each year and now includes about 24,700 children, officials said.

Contributers' Updates and Examples
If you have any examples or updates you would like to contribute please email them to me and I will add them here. Please give references for where you sourced the information.