Breast Implants PR Example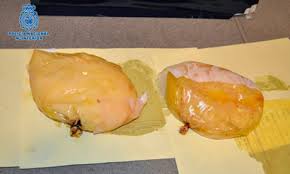 Burson-Marsteller was hired by Dow Corning to build a grassroots support network for silicon implants, when evidence showed that women were suffering ill-effects from breast implants. Dow had made a number of secret court settlements with women suing over injury caused by implants. An internal memo from Dow's Chief Executive Officer stated:
The issue of cover-up is going well from a long-term perspective... The number  one issue in my mind is the establishment of networks... I have started to initiate surgeon contact ... to organize the plastic surgery community... the place we have the biggest hole is still missing... is in the whole arena of getting the patient grassroots movement going.
Burson-Marsteller's strategy was to get women angry about not having the right to decide to have breast implants. It attempted, unsuccessfully, to get some celebrities who had had breast implants to speak out about their benefits for a $300,000 fee. It decided to highlight those women who had had implants as a result of cancer surgery, so as to elicit sympathy. Patients were contacted via cancer support groups and the American Society of Plastic and Reconstructive Surgery. $891,000 was budgeted to set up the grassroots program.
A cancer support group Y-ME was  asked to generate 175,000 letters to Congress. As government hearings on breast implants approached in 1991:
B-M staffer Cindee Castronovo was put in charge of bringing up to 1,000 women to Washington to rally in favor of implants, with Dow Corning footing the bills for their travel and lodging, plus several days of rehearsals and training prior to the actual testimony.
The hearings, which were attended by these women, resulted in the implants being allowed to remain on the market. However, Dow's reputation was still tarnished and Burson Marsteller advised that to improve it, Dow needed scientific support from "independent" sources that silicone implants were safe:
We must begin by identifying supportive science, scientists, across the spectrum of uses for silicone; training and supporting them to get our message out; .. using them proactively to brief the trade, general and business media; ... using them reactively as a 'truth squad' to refute antagonists.
Burson-Marsteller were aided in this by the editor of the New England Journal of Medicine who spoke out in favour of breast implants. The journal published two studies finding "no evidence" of serious harm caused by implants. Both studies were undertaken by scientists and at institutions "heavily funded" by Dow Corning and other manufacturers. Both studies examined women who had had implants for an average time shorter than the time it usually takes for symptoms to develop.
Burson-Marsteller's efforts resulted in a number of favourable reports  including a New York Times story, a 60 Minutes segment and a report on PBS-TV Frontline, portraying 400,000 women undertaking a class action against the implant industry as "greedy opportunists goaded by slick attorneys."