The Wexler Group
The Wexler Group (now Wexler & Walker Public Policy Associates, "an independent unit of Hill and Knowlton, Inc., an international public relations firm of WPP Group) "recruited and organized" the Alliance for GATT Now, the successor to the MTN Coalition. It is a subsidiary of PR giant Hill & Knowlton and bills itself as "one of the most experienced international affairs and trade advocacy-consulting firms in Washington" representing "foreign and domestic clients". It claims to "have worked on every major trade bill considered by Congress since 1983" including GATT. It specialises in grassroots coalition building.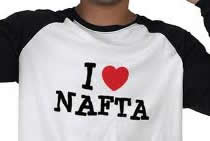 In preparation for the North American Free Trade Agreement (NAFTA) vote the Wexler Group "built and activated a 50-state network of business activists" to support NAFTA; and recruited 4000 companies and associations to join USA*NAFTA. It also "supervised paid grassroots organizers and telemarketing firms, organized weekly meetings of private sector trade experts, senior lobbyists, and heads of Washington offices of the largest US corporations, participated in weekly strategy sessions with corporate, Congressional and Administration leaders responsible for NAFTA". The Wexler Group was credited with being a leading strategist for getting NAFTA passed by Congress.
The Wexler group engaged in similar activities to ensure that GATT was passed by Congress in 1994. Apart from putting together the Alliance for GATT Now, it liaised between business and government, organized strategy meetings, and supervised grassroots organizers. "We are well known for our ability to build, manage and energize powerful private sector coalitions on high-visibility and controversial issues. We have a proven track record of linking traditional and non-traditional allies into vast networks of large companies, associations, agricultural, small business, sectoral, ideological, public interest, and state and local government organizations."
The Wexler Group was also hired by the National Free Trade Coalition (NFTC) to set up and maintain USA*Engage, a corporate front group that was formed to promote the business case against sanctions.
Wexler & Walker acts as a secretariat for these coalitions, building support, scheduling meetings, and identifying and nurturing champions for their cause in the House and Senate. It coordinates the lobbying efforts of coalition members and when a vote is due they set up a "war room" to "coordinate logistics". Wexler & Walker also specializes in lobbying Congress. It claims to have contacts on key congressional committees and to have developed a computerised tracking system to record the results of meetings with politicians and their staff and their voting records, as well as the activities of supporters. This tracking system is supposed to be "the most comprehensive privately held database" in Washington with respect to international trade legislation.
Links