UK Government Consultants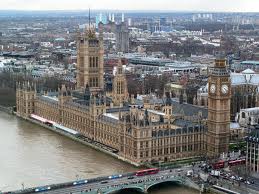 Consultants have been heavily used by the British government since the 1990s. Cuts to the public service, of around 100,000 staff, often recommended by consultants, resulted in more consultants being hired to fill the gaps in expertise left in the service (at a much higher cost to the taxpayer than the original public servants - some consultants paid over £3000/day). HM Revenue and Customs saved £105m with staff cuts at a cost of £106m to consultants.
In 2006 the National Audit Office (NAO) estimated that the UK

government was spending almost £3 billion a year on external expertise, which comes to around £10,000 per public sector employee, that is, 11 percent of operating costs. Accenture was one of the consulting companies most used. The same year David Craig, a former consultant himself, in his book Plundering the Public Sector, estimated that the government was spending more like £20 billion on mnagement consultants.
Between 1997 and 2003 the amount of money spent on consultants increases sevenfold, but the productivity of the public sector fell by 10 percent.
New Labour swallowed hook, line and sinker the new mantra that British public services were huge bloated bureaucracies that could only be modernized through competition, private-sector management and massive investment in IT systems.
Government consultancy work continues to grow. The number of consultants employed by UK local government increased by 11 percent in 2009/10.
In the financial year 2008/9 the UK Labour government spent £1.8 billion on consultants, including £500 million by the Department of Health and nearly £300 million by the Department for International Development.
Department of Work and Pensions
The Department of Work and Pensions engaged 152 different consulting firms between 2002 and 2005 at a cost of £270 million. The Sunday Times noted in 2006:
Over at the Department for Work and Pensions, they took the advice of consultants and cut the number of high-street jobcentres. The idea was that people would go online or phone a call centre. They didn't: they got violent, turning the remaining centres into "war zones". More consultants were called in to sort out this problem. They suggested sweets and potted plants. The government now consults consultants about consultants.... Such is the mingling between consultants and government that objective assessment of any project or spending plan is becoming impossible.

National Health Service (NHS)
Consultants brought in to advise about the National Health Service (NHS) naturally advised that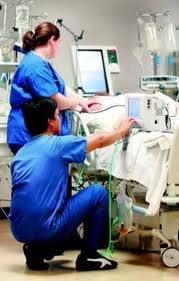 cuts had to be made. Cleaning contracts were privatised resulting in an increase of fatal deadly infections. Craig, noted:
Each year, hundreds of millions are given to management consultants for their words of wisdom on how to "transform" the NHS by introducing internal markets, contestability, patient choice, supply-side reconfiguration and whatever other buzzwords new Labour and its favourite management consultants can think of... it is far from obvious that our hospitals are improving. Every year, the NHS budget deficit rises, as do rates of hospital-acquired infections like MRSA — these are now 50 times higher in Britain than in many other European countries.
Consultants set targets for doctor's surgeries for how many patients should be seen within 48 hours without taking account of whether patients wanted to be seen so soon. As a result, many surgeries would not allow patients to make appointments more than two days in advance so that patients could not plant ahead for appointments that suited work and time commitments.
By 2005 NHS had a deficit of £630m. Medical trusts were reducing beds, three in four of them "denying patients recommended medical treatement", in an effort to cut costs. Hospitals were not able to provide places for 2000 newly graduated doctors who needed hospital experience to qualify for practice. Nor could they afford to employ around 2000 physiotherapy graduates whose courses they had subsidised.

Secondments
Consultants are able to influence government through secondments to government departments and as unpaid advisors to ministers, particularly departments that set policies affecting business. In 2005 the Treasury and the Department of Trade and Industry had 27 consultancy firm employees working on government policy and investments. Craig claimed the Department of Trade and Industry, "routinely houses at least half a dozen staff from the Big Four firms at any time". Ernst & Young had five of its employees at assistant director level or higher in 2004 "including an adviser at the Treasury on tax policy — despite the firm's well-documented tax-avoidance activities" and the tax-avoidance advice it provided to other companies.
The UK government also created a number of commissions, task forces and other advisory bodies that were "stuffed with consultants from the big accountancy firms". These advised government on privatisation and on public-private partnerships (PPPs), particularly Private Finance Initiatives (PFIs). The large consulting firms represented on these bodies then earned large fees from advising both the government departments and private companies involved in these partnerships, despite the apparent conflicts of interest involved. A Public Services Productivity Panel included members from KMPG, PA Consulting, McKinsey, PwC and a retired partner from Anderson Consulting. These firms later won profitable contracts in policy areas examined by the panel.

In 2001 Lord Birt (pictured) was seconded from McKinsey to Downing Street as a 'blue-skies thinker' and adviser to Tony Blair on transport, education, crime, drugs and Civil Service reform. Before joining McKinsey Birt had been Director-General of the BBC where he paid around £20m per year on management consultants, particularly McKinsey, and as result of their advice introduced an Internal Market (which divided the BBC into dozens of departments with business units that had to buy and sell services to each other rather than cooperate), increasing administration costs by around £140m at the expense by programme quality and jobs.
After Birt was seconded to advise Blair in 2001, McKinsey won £40m in contracts with the the Ministry of Defence and £10m in fifteen months consulting for Monitor, the NHS foundation trusts regulator.
Birt's secondment was seen as further evidence that the government was shifting policy-making from the civil service and elected politicians to a cohort of advisers and consultants from the business sector, who were less than independent.
Thus the tendency for departments increasingly staffed by consultants to turn to consultants whenever confronted with re-organizing public services or implementing challengine policies, while sidelining the sceptics, accelerates the demise of considered and democratic reform.
The use of consultants was not limited to the Labour Government. "KPMG, for example, has a couple of people on secondment to the Tories and chaired debates on the credit crunch at all three party conferences".
Other secondments are covered in the section on McKinsey: Government Advisors in the UK.