WWF International
WWF is one of the largest environmental groups in the world. It's headquarters is based in Switzerland and it is based in over 100 countries, employing 6200 people full-time. It claims that over 5 million people support its work. WWF stands for World Wide Fund for Nature or, in the US and Canada, World Wildlife Fund.
Unlike many environmental groups, WWF was never antagonistic to business, even when it began in 1961. It was not rooted in the protest movement as Greenpeace was but rather founded by "conservative upper-class naturalists" who were happy to "cooperate with industry and commerce, even in areas where approaches do not match".
In carrying out its work, WWF cooperates with many partners, including UN organizations, IUCN, and development agencies such as USAID and the World Bank. WWF also works with business & industry partners.
WWF Global Network Income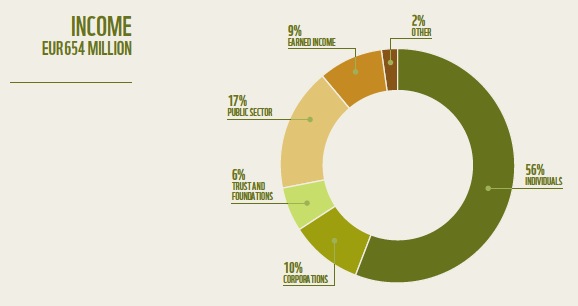 WWF 's income in 2013 was €654 million. Individuals contributed €299 million, corporations €65 million and foundations and trusts €41 million. Corporations also contribute substantial "in kind", as opposed to cash, contributions. The public sector, including governments, aid agencies, the UN and the World Bank, contributed €114 million. It spend €105 million on fundraising. WWF also raises substantial amounts of money from its certification schemes, for which companies pay.
WWF no longer accepts donations from oil, nuclear, tobacco or arms companies. However executives from these industries still populate WWF boards including former heads of WWF Australia and WWF Canada (see revolving door).
WWF's elite supporters include those that enjoy hunting as sport and so WWF allows hunting in its conservation parks, despite having "paid for helicopters" in the late 1980s "to be used by the national park administration of Zimbabwe to hunt down poachers. Dozens of people were killed during the missions."
Rich Europeans or Americans are allowed to behave as if the colonial period had never ended. They are allowed to shoot elephants, buffalo, leopards, lions, giraffes and zebras, and they can even smear the blood of the dead animals onto their faces, in accordance with an old custom. A WWF spokesman defends this practice, saying that quotas have been established, and that the proceeds from this "regulated hunting" can contribute to conservation.
The 1001 Club
Individual donors include a group called 'The 1001: A Nature Trust', created in 1971. The 1001 Club was an idea of South African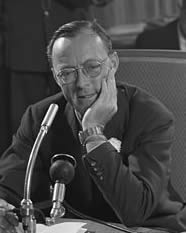 businessman Anton Rupert, who made his money as owner of the Rothmans International tobacco company and who was a long time WWF trustee. The idea was that 1000 members paid $10,000 to be a lifetime member and the extra one was Prince Bernhard of the Netherlands (pictured). Bernhard was a founder and then president of WWF. He also at one time worked for work for the German chemical giant, IG Farben, and was a co-founder of the Bilderberg Conference.
... it is also understandable why WWF does not want the list made public. It has included many less savoury individuals - Zaire's President Mobutu, Sese Seko, one of the most corrupt leaders in Africa; Daniel K Ludwig, the reclusive American billionaire, whose companies destroyed thousands of miles of the Amazon rain forest; Agha Hasan Abedi, the founder of the Bank of Credit and Commerce International (BCC1); Robert Vesco, the financier who fled the United States in the 1970s to escape trial on charges of fraud, embezzlement and obstruction of justice; Tibor Rosenbaum, founder of a Swiss bank that laundered billions of dollars of organised crime money and who was accused of embezzling Israeli deposits in the bank; Thomas Jones, who was forced out as chief executive of Northrop after it was revealed that the company paid $30 million in bribes to government officials and agents around the world in exchange for contracts; Lord Kagan, a British businessman convicted of theft and conspiracy to defraud the British tax service; a Norwegian shipowner convicted of taking a £1 million bribe; an individual who was the conduit for the money from Lockheed to Prince Bernhard.
Club members had the opportunity to mingle and do business with a group of international business tycoons and European royalty, something that was denied to some of them because of their illegal activities or because they were from South Africa at a time that white South Africans were shunned from other international elite groups because of apartheid.
In his book, At the Hand of Man, Raymond Bonner, argues that the South African money donated to WWF and the influence of South African trustees influenced its policies, in particular its initial opposition to a ban on ivory sales, which South Africa opposed because it made

money from selling ivory. In 1975 South African Charles de Haes (pictured) became director-general of WWF and continued in the job for 18 years until 1993. Haes had worked for Rothmans and helped establish cigarette companies in various African nations. He was introduced to WWF by Anton Rupert to implement the 1001 club and when he became director-general Rupert continued to pay his salary, so that an employee of a South African tobacco company was running WWF. This was kept secret by WWF.
It is unlikely that any other charitable organisation that depends on public support operates with such little accountability and in such secrecy as WWF has under de Haes. It is easier to penetrate the CIA. And when WWF has been caught in embarrassing conducts it has engaged in damage control and cover-ups of the kind that might be expected from a company whose products have caused injury to consumers and the environment. Under rules de Haes promulgated, WWF employees are prohibited from talking to anyone outside the organization about anything except what the organisation has already made public; the obligation to secrecy binds the employee even after he or she has left WWF.
Shell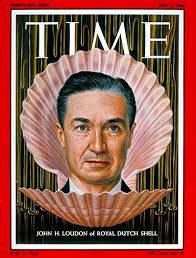 WWF's first corporate donor, when it was founded in 1961 was the oil giant Royal Dutch Shell. Prince Bernhard was friends with John Loudon (pictured), president of Royal Dutch Shell.
At the time Shell's most profitable products were a range of chemical pesticides including Aldrin, Dieldrin and Endrin. When Rachel Carson published Silent Spring in 1962 pointing out the damage these pesticides do to the environment, Shell joined the attack by the pesticide industry on Rachel Carson. WWF decided not to take a stand on the controversy. In his history of WWF, Alexis Schwarzenbach notes that "WWF's proximity to its first corporate donor induced the fund to keep quiet about Silent Spring".
In 1966 Loudon, then chair of Shell, became a trustee of WWF International. "For almost two decades thereafter the cautiousness adopted in the debate about agrochemicals marked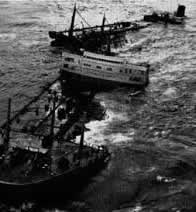 WWF's cooperative approach to the oil industry". Loudon even became president of WWF from 1977 to 1981.
For example, after the 1967 Torrey Canyon oil spill disaster, which polluted two hundred miles of British and French coastline and killed some 15,000 birds, WWF declined to endorse an IUCN resolution "as this might compromise futher fund-raising efforts and approaches to certain industries".
Links