The Business Case for Longer Working Hours
Manufacturer, H. C. Atkins, along with the president of the National Association of Manufacturers (NAM), John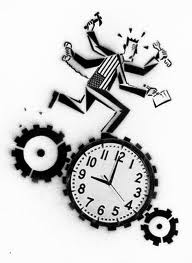 E. Edgerton, warned that a five day week would undermine the work ethic by giving more time for leisure. If work took up less of the day it would be less important in people's lives. Edgerton, observed: "I am for everything that will make work happier but against everything that will further subordinate its importance.... the emphasis should be put on work — more work and better work, instead of upon leisure."
Most prominent business leaders opposed a five-day work week. George Markland of the Philadelphia Gear Works, argued that "any man demanding the forty hour week should be ashamed to claim citizenship of this great country" and that a five-day week represented "decay" and the degeneration of Americans into "race of softies and mollycoddles." In particular, employers were concerned that letting the workers have Saturday off would allow them to take their mind off the job for a significant period of time.
Business people argued that they could not afford shorter work weeks, that they would become uncompetitive and go bankrupt. They also feared that given extra free time, people would spend it in unsociable ways, turning to crime, vice, corruption and degeneracy and perhaps even radicalism. "The common people had to be kept at their desks and machines, lest they rise up against their betters." And Edgerton, argued "nothing breeds radicalism tmore quickly than unhappiness unless it is leisure. As long as the people are kept profitably and happily employed there is little danger from radicalism."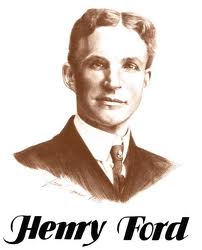 Henry Ford represented a much smaller group of employers who believed that shorter working hours and higher wages was a way of increasing productivity. Workers with more money and time would buy more goods, Ford argued, and this would solve the problem of overproduction by creating extra demand. Rather than undermine the work ethic he argued that the desire for these consumer goods would bind workers to their jobs even more tightly. A shorter hour week would also raise consumption by increasing the time available for spending.
Most businessmen however believed that shorter hours meant less production and that this would limit the growth of America's business enterprise. They sought to expand markets without reducing work hours. Businessmen who went along with Ford's argument to some extent drew the line at reducing the work week to forty hours over five days. They feared economic stagnation which, to them, represented an unpalatable alternative.
It suited employers to maintain long working hours just as it suited them to increase consumption. Employers prefer fewer workers who work longer hours to having more employees working shorter hours. The reason is that each worker today involves overheads such as training, paid vacations, superannuation contributions, health and life insurance. The fewer the workers the lower the overheads of this nature.
Longer hours meant higher wages for each worker. The extra income enabled a higher standard of living and consumer expenditure. This meant the employee came to rely on the extra income and therefore became more dependent on their job which suited the employer who preferred a low turnover of workers.