Video Games and Advergames
Product placement and integration is also an increasing part of video games. In the US 84 per cent of children play video games – on the internet, on game consoles or on mobile phones – many spending hours each week at it. In 2006 advertisers paid $150 million to advertise on game sites and in the games themselves, more than double the amount in 2002. Games can be used "to introduce new cartoon characters and even warm up audiences for a major film's release".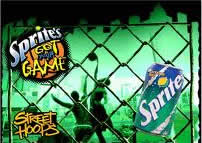 Advertisements often appear on billboards in background scenery of the games. For example Activision's game, Street Hoops, includes billboards and buses with Sprite advertisements on them. Some games have rooms built into the game that give players the opportunity to interact with brands so that the game fosters "deeper engagement with users."
However product placements are more effective if the game characters and players actually use the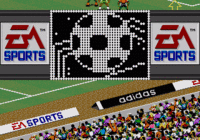 products. Activision's game, Pro Surfer, has its characters using Nokia mobile phones. Electronic Arts received millions of dollars to design Sims Online so that players communicate using Intel computers and eat McDonalds hamburgers and chips for nourishment.
Some games enable advertisers to secretly monitor players and the choices they make during the game so they can tailor the advertisements to the player. Increasingly games developers use 'dynamic product placement' "to incorporate their brands into the game's storyline but also to respond to a player's actions in real time, changing, adding, or updating advertising messages to tailor their appeal to that particular individual."
Advergames
Massive, which is now owned by Microsoft, advertises itself as "Your channel to the gaming audience" and boasts that its video game network "enables marketers to
reach and engage the millions of young adult males playing games every day… wherever they are… in the world". Its has clients in the US, Canada and Europe including Coca Cola, Ford, General Mills, General Motors, Reebok, Subway, Wendy's, Universal Pictures and many others. It claims that its "truly unique, ultra-immersive entertainment experiences" achieve a 64 per cent increase in brand familiarity (100 per cent in the case of automobile brands).
Massive's games are examples of advergames, games that are specifically created by marketers as advertising vehicles. Individual manufacturers also produce advergames. Three quarters of children's web sites created by food manufacturers include advergames. On the kids.icecream.com website kids play branded games, for example, where they "bop" Nestlé Push-up Frozen Treats, which pop up on the screen. On Sony's Everquest II videogame, teenagers can order an actual pizza from within the game by clicking on a link to Pizza Hut's online order website.
Effectiveness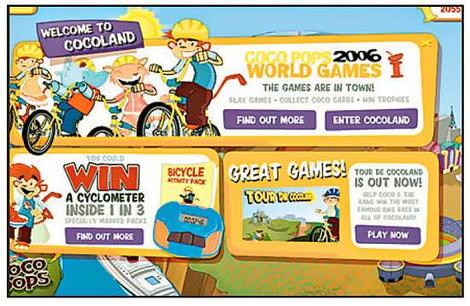 By placing their brand in video games, marketers get millions of "quality brand impressions" which "means that teens playing the game over and over make deep positive associations between the brands and the game". Brands are associated with an "ambiance" created by the game. McDonald's advertising agency notes that this is a good way to "reach a difficult-to-reach audience", which is otherwise sick of advertisements: "Any time you can reach them in a way that is contextually relevant to their lives is very important."
Industry studies show that product placements in games are far more effective than advertisements in achieving product recall some time afterwards. Moreover they fill the gap created by self-regulation of junk food ads on children's television. Many parents are unaware of the advertisements in video games so advertisers can bypass the "gatekeepers". In most countries, advertising codes aimed at protecting children from advertising do not cover video or web-based games. Video-games are being pitched to ever younger children with games being designed for pre-schoolers.
Doll web sites are also growing rapidly and attract millions of visits. On these sites young girls dress up virtual dolls and such sites are often supported by advertising. Others are established by corporations such as Mattel which introduced BabieGirls.com which allowed children to dress-up barbie dolls and chat with each other.
Links