GE Influence on Programs
GE has funded various conservative think tanks including the Institute for International Economics, the American Enterprise Institute and the Center for Strategic and International Studies. The conservative think tanks funded by GE provide 'independent' experts to give comment on media outlets owned and funded (through advertising and sponsorship) by GE. "Not surprisingly these well-paid sluggers go to bat for the big business and national security state, confirming biases already deeply ingrained in U.S. media." Nor is it surprising that think-tank experts are used so much by a media whose owners help to fund them.
Todd Putnam, editor of National Boycott News, tells of how he was approached by the NBC's Today Show to do an interview about consumer boycotts. Their biggest boycott at the time was against NBC owner, General Electric (GE) and its nuclear defense contracts but the show wouldn't let him talk about that and was reluctant to have him mention boycotts against any large corporation preferring him to talk about "a boycott that was 'small,' 'local' and 'sexy'."
Mark Gunther writing in American Journalism Review claims that references to General Electric's use of the bolts in an NBC Today Show on defective bolts in planes, bridges and nuclear plants, were edited out and only mentioned in a follow-up segment after criticism of the omission.
In 1990 NBC Nightly News ran 14 minutes of coverage over three days of a breast cancer detection machine produced by GE, without mentioning that it was made by NBC's owners. The other two major television networks didn't bother to cover it at all.
Helen Caldicott who had been featured on the Today Show previously found that when she wrote her book If You Love This Planet, which used GE as a case study of an environmentally damaging company, her scheduled appearance was mysteriously cancelled.

Coverage of Nuclear Issues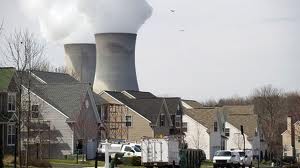 In 1987, one year after GE took over NBC, NBC broadcast a special documentary promoting nuclear power using France as a model. The promotion for the programme proclaimed that "French townspeople welcome each new reactor with open arms". The documentary won a Westinghouse sponsored prize for science journalism. (Westinghouse Electric Company also builds nuclear power stations.) Shortly after the documentary was screened, when there were a couple of accidents at French power stations and there was significant opposition to nuclear power amongst the French population (polls showed about one third opposed it), NBC did not report the story although some US newspapers did.
Karl Grossman documented in Extra! how the programme What Happened? broadcast on NBC in 1993 gave a one sided account of the Three Mile Island nuclear accident and its aftermath. It showed local resident Debbie Baker saying that she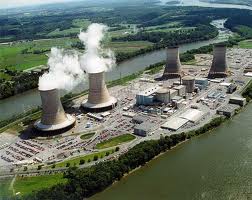 was not as afraid of the nuclear plant as she used to be. However, according to Grossman, Baker, whose son was born with Down's syndrome 9 months after the accident and who has received $1.1 million in a settlement arising from the accident, was shocked at how the programme had been edited to imply her acceptance of the plant. She said she was still extremely uncomfortable with the plant and that what she had said was she felt safer since her groups set up a network of radiation monitors around the plant. Neither Baker's settlement nor the 200 or so others "made to families who have suffered injury, birth defects and death because of the 1979 accident" were mentioned. Instead a nuclear power industry expert was featured who said the plant's back-up safety systems worked successfully.
When EXTRA! pointed out that no scientists critical of nuclear power appeared in the program, Jaffe [executive producer of the show] responded, 'That is correct. Maybe there is some misunderstanding. That show is not a journalistic show but an entertainment show to look into and to find out the reason and cause of various accidents and incidents.'
In 2009 the former head of Homeland Security, Tom Ridge, appeared on MSNBC to talk about his proposal for building nuclear plants as part of the nation's recovery. It was not disclosed that Ridge had received over a million dollars for being on the board of nuclear power company, Excelon, nor that he owned stock in the company. Nor were MSNBC's parent company, GE's interests in nuclear power disclosed.

GE Advertising Influence
NBC has not been alone in putting a positive spin on the Three Mile Island nuclear accident. On the tenth anniversary of the accident, the New York Times ran an anniversary article opposite the editorial page headlined Three Mile Island: The Good News which argued that the accident had been good for the nuclear power industry prompting better management and emergency planning. The paper did not report the fact that 2000 residents living near the plant had filed claims for cancer and other health problems they blamed on the accident, nor the 280 personal-injury settlements paid out to such claimants, nor the unusual clusters of leukemia, birth defects and hypothyroidism around the plant.
This was not the first time Times reporting had fitted with General Electric's views. In 1986 the Times reported on the use of humans as subjects in tritium absorption experiments. Tritium is routinely handled by nuclear power plant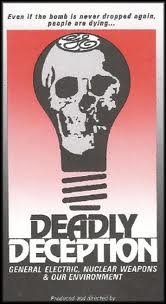 workers. An early edition of the paper said: "The tritium study was financed by the Atomic Energy Commission and conducted by the General Electric Company at Richland, which abuts the Hanford [nuclear weapons] reservation." In the late edition the sentence ended after Commission and no longer named General Electric.
General Electric influences other media outlets through its advertising and sponsorship. The Public Broadcasting Service was a beneficiary of sponsorship by General Electric when it decided not to screen the Oscar award winning documentary Deadly Deception: General Electric, Nuclear Weapons, and Our Environment. The reason given by PBS was that the film had been partly financed by INFACT which was boycotting GE: "We do not permit the producer of the programme to be the subject of the programme."
GE's interests, however, are not limited to nuclear power. In fact, given GE's many interests it would be hard to find many political subjects in which it doesn't have an interest.