Marine Stewardship Council (MSC)
The Marine Stewardship Council (MSC) certifies whether particular fisheries are managed sustainably, enabling consumers to buy fish with a clear conscience: "We are a global organisation working with fisheries, seafood companies, scientists, conservation groups and the public to promote the best environmental choice in seafood." By 2013 MSC had certified 200 fisheries.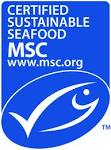 MSC was established in 1997 by WWF and the transnational seafood retailer, Unilever. The criteria for certification, approved by many fisheries scientists at the time, was that a certified fishery could continue to operate without overexploiting marine life or damaging the productivity of the ecosystem, whilst conforming to all relevant laws. However since that time the MSC has been criticised by environmental groups, such as Greenpeace and national WWF branches, and scientists, including those that helped design the criteria for certification. For example, Greenpeace has objected to "three key MSC fishery certifications: the New Zealand hoki fishery, the Patagonian toothfish fishery, and the Alaska pollock fishery."
To critics of MSC – and sceptics of food labelling – the decision to partner with a transnational corporation compromised the concept from the start. After all, MSC's business model would come to depend on the revenue generated by the licensing fees it charges businesses for the right to sell seafood with its label – meaning they had to walk a fine line between disciplining and encouraging the corporations that paid them... They say MSC in particular has compromised its standards to keep up with booming demand from the hands that now feed them – Wal-Mart, Tesco and the other big supermarket chains.
Conflict of Interest
A key criticism has been that to gain certification, the government authority or company that is involved in the fishing in an area pays a private for-profit consultant to undertake an assessment and do ongoing annual follow-up assessments. This can amount to thousands of dollars in fees and so creates a conflict of interest as the consultants that are most lenient in granting certification are likely to get more business.
The language used in MSC Principles & Criteria enables scope for interpretation and the lowering of standards, for example "where appropriate", or applies only to certainsituations.
Chris Pincetich, a marine biologist with the Turtle Island Restoration Network, said: "The MSC has rushed to accept applications from hundreds of fisheries around the globe in order to grow their business and network. Many of those are actually viewed by scientists as unsustainable. They should really take a closer look before they even engage with those fisheries."
Current Practice vs Future Intentions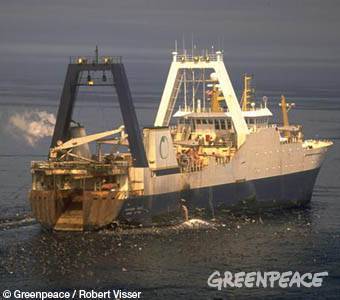 Critics point out that in some MSC accredited fisheries, the biomass has been declining, for example the US trawl fishery for pollock in the eastern Bering Sea. It is able to retain its certification because of claims that it will recover in future as a result of current fishing practices. "We believe that this needs to change to prevent the potential for overly generous interpretations of a fishery's future sustainability. Certification should not be granted until a fishery is shown to be actually sustainable."
For example, where a fishery operates within the habitat of an endangered, threatened or protected species, one would expect that any fishery considered sustainable would certainly not impact on the species, and that a high degree of precaution would be used in the assessment. This does not appear to be the case.
In 2010 the MSC was criticised by local environmental groups and the Sierra Club for certifying British Columbia's sockeye fishery because the sockeye popu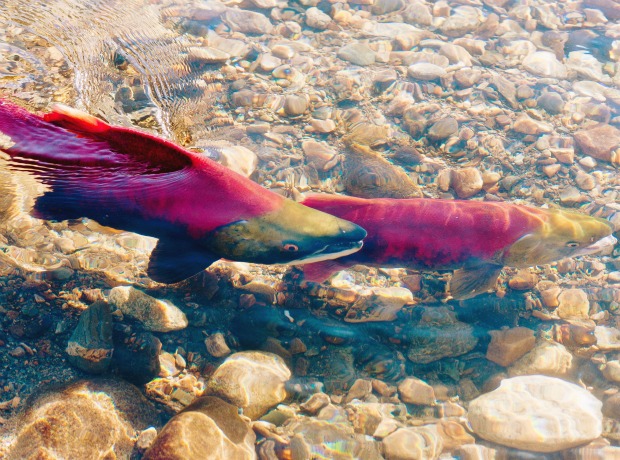 lation was in decline. At the time the Globe and Mail reported:
Sockeye stocks in B.C. are broadly in decline, with the worst crisis emerging on the Fraser, last fall, when only about 1 million fish returned, instead of the 10.6 million expected. That dramatic shortfall led to native, sport and commercial fishery closures and convinced Prime Minister Stephen Harper to order a judicial inquiry.
Another example is the Western Australian rock lobster fishery which was certified in 1999 despite significant numbers of endangered sea lion pups being drowned in the process. It was "recertified in 2006 despite not having achieved all the corrective actions required by the initial certification. Sea lion exclusion devices were not introduced to the fishery until the 2006/07 fishing season".
In 2012, Rainer Froese of the Helmholtz Centre for Ocean Research in Kiel, Germany and Alexander Proelss of the University of Trier, Germany published a study that found that of 71 MSC certified fishering, 31% that had been labelled as sustainable were not sustainable. Also 19% of fisheries labelled by Friend of the Sea (FOS) as sustainable were not sustainable.
Damaging Practices Certified
Critics also argue that methods of fishing that damage the marine environment, "such as those types of bottom trawling that have a high impact on habitat and on fish other than the target species", should not receive certification.
Greenpeace believes that bottom trawling is an inherently destructive fishing method and cannot, under the current oceans governance, be considered sustainable.
Bottom trawls (including flatfish beam trawls and demersal 'otter' trawls for demersal round fish) and dredges (including suction and hydraulic dredges) disturb the benthic (bottom dwelling) ecosystem in a number of ways: by removing, damaging or killing organisms; by altering seabed complexity; and/or by altering overall benthic production...and there are significant levels bycatch. Fish that are too small or the wrong species are thrown overboard, dead or dying.
Greenpeace gives the examples of several MSC certified fisheries that involve bottom trawling: the South African hake bottom trawl fishery, New Zealand hoki bottom trawl fishery, Norwegian saithe bottom trawl fishery, Australian mackerel icefish bottom trawl fishery.
Links