More British Groups
Chairman's Group Chambers of Commerce Institute of Directors
Multinational Chairman's Group
The Multinational Chairman's Group is a rather select and secretive group of chairpeople and CEOs of multinational corporations headquartered in the UK. This group has private meetings with the UK prime minister and other government members to make demands on behalf of big business. The Guardian newspapers has referred to it as "a shadowy group of privileged lobbyists".
When a Freedom of Information request was made for the minutes of the meetings between the group and Tony Blair the Information Commissioner's Office "upheld a decision by the Cabinet Office with withhold some information" relating to the meetings but "ruled that it was in the public interest to release background briefing materials in relation to the meetings to 'increase public confidence that decisions are properly made'."
The groups has been reported to have lobbied the Labour Government on issues of corporate tax, executive pensions, employment legislation, corporate governance regulation, and infrastructure provision. Documents obtained by the Guardian newspaper show that the group:
outmanoeuvred Gordon Brown, then chancellor, to shield "fat cat" pensions from his proposals to tax them more heavily;
wanted Tony Blair, then prime minister, to lobby George Bush to treat corporations more favourably in return for supporting the invasion of Iraq;
and lobbied for less "burdensome" red tape so multinational corporations would continue basing themselves in Britain.
Chairs and CEOs of the following corporations have been cited as members at one time or another:
BP
Shell
British American Tobacco
Rio Tinto Zinc
GlaxoSmithKline
Diageo
Vodafone
Unilever
HSBC
ICI
Guinness
Reuters
British Chambers of Commerce (BCC)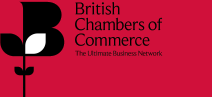 The British Chambers of Commerce (BCC) refer to itself as "powerful and influential". Being an umbrella group for Chambers of Commerce across the UK, it claims better geographical spread than any other business network and covers businesses of all sizes, more than 135,000 of them.
BCC also claims to shape government policy:
At all levels, local, regional and national, the British Chambers of Commerce provide a powerful voice for business. Our regular surveys, consultations and reports provide grassroots business opinion and have strong influence on government ministers and officials, MPs, and other decision makers and opinion formers.
This is reflected by our high profile in all kinds of media; each year we generate thousands of newspaper headlines, TV and radio interviews, often directly involving our member companies.
Institute of Directors (IoD)

The Institute of Directors (IoD) is a group of some 50,000 company directors established in 1906 and claiming to be "Europe's largest membership organisation for business leaders". It aims to make sure members views are taken into account when government makes policy.
Links