Eli and Edythe Broad Foundation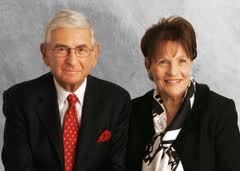 The Eli and Edythe Broad Foundation calls itself "a national venture philanthropy established by entrepreneur and philanthropist Eli Broad (pictured with Edythe) to advance entrepreneurship for the public good in education, science and the arts". Eli Broad made his billions in business, including real estate and insurance.
Apart from its leadership programmes outlined below, the Broad Foundation provides funds to groups advocating charter schools such as Education Reform Now and also to groups training non-educators to be teachers and principals in schools (such as Teach for America and New Leaders for New Schools).
Broad and his foundation believe that public schools should be run like a business. One of the tenets of his philosophy is to produce system change by "investing in a disruptive force." Continual reorganizations, firings of staff, and experimentation to create chaos or "churn" is believed to be productive and beneficial, as it weakens the ability of communities to resist change...
A hallmark of the Broad-style leadership is closing existing schools rather than attempting to improve them, increasing class size, opening charter schools, imposing high-stakes test-based accountability systems on teachers and students, and implementing of pay for performance schemes.
The Broad Foundation and the Gates Foundation teamed up in 2007 for a $60 million "Strong American Schools" campaign to ensure that education was a strong election issue and to promote strong curriculum standards, standardised testing and merit-based pay for teachers.
After the election of the Obama administration in 2008 the Broad Foundation boasted:
With an agenda that echoes our decade of investments—charter schools, performance pay for teachers, accountability, expanded learning time, and national standards—the Obama administration is poised to cultivate and bring to fruition the seeds we and other reformers have planted.
Providing a Pipeline to Senior Positions
The Foundation funds the Broad Center which runs two "executive development" programmes aimed at getting its alumni into positions of power where they can promote and implement the Foundation's education agenda of choice, competition, deregulation, accountability, and data-based decision-making through charter schools, high-stakes standardized testing for students and merit pay for teachers.
As a result of these programmes, Broad-trained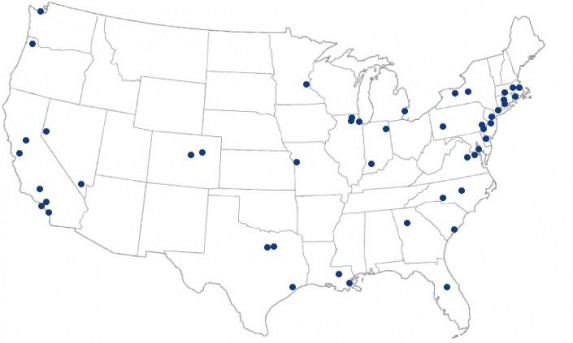 executives hold top leadership positions in many of the nation's education districts including the three largest; New York, Los Angeles and Chicago. Critics argue "Broad-trained superintendents use corporate-management techniques to consolidate power, weaken teachers' job protections, cut parents out of decisionmaking, and introduce unproven reform measures".

One programme is the Broad Superintendents Academy. Those attending the academy have their tuition and travel costs paid for the Foundation and, following the six-weekend course, find jobs as school district executives and superintendents. They come from business, the military, government as well as the education sector.
Academy graduates have filled 71 superintendent positions and 87 senior school district executive positions. Graduates of the program currently work as superintendents or school district executives in 53 cities across 28 states. In 2009, 43 percent of all large urban superintendent openings were filled by Broad Academy graduates.
Broad graduates are in this way able to gain 'an "alternative" certification process which has come to supplant or override the typical regulations in many states that require that individuals have years of experience as ateacher and principal before being installed as a school district superintendents'.
The other programme is the Broad Residency, has also successfully placed some 200 graduates into over 50 educational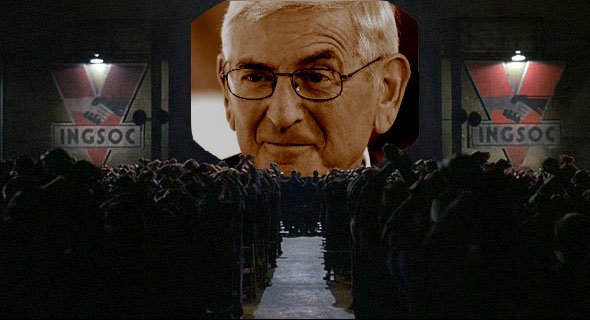 institutions. The residency involves working full-time in "paid positions at the top levels of urban school districts, state and federal departments of education and leading charter management organizations.. Participants have an average of 10 years of experience, typically from a Fortune 500 or other major company." The foundation provides them with "professional development" for the first 2 years and subsidizes their salaries (50 percent the first year, 25 percent the second year). This subsidy makes them attractive to poorer school districts.
Broad fellows currently hold leadership positions in districts such as Washington, D.C., New Orleans, Philadelphia, Detroit, Green Bay, Boston, Durham, Prince George's County (Maryland), Providence, Houston, Chicago, Dallas, and Oakland, to name but a few. The annual $2 million Broad Prize given to a chosen school district serves to sweeten the pot, which makes the selection of a Broad-connected CEO almost irresistable.
Perhaps one of the best known Broad fellow was Joel Klein, who became chancellor of New York City public schools. The schools were subsequently given over $100 million by the Broad and Gates Foundations.
The Broad Institute for School Boards provides three training programs for elected school board members and non-Broad-trained superintendents conducted in partnership with the Center for Reform of School Systems (CRSS). The Institute trains new board members at a one-week summer residential setting. Its Alumni Institute is an advanced course for experienced school board members. The third program, Reform Governance in Action, is by invitation only and provides "a long-term, training/consulting partnership program to selected large, urban districts." The Broad Foundation underwrites 80 percent of all program costs through a grant to CRSS.
These programmes not only give the Broad Foundation influence through getting their own 'trainees' into key positions but this influence is increased because Broad graduates tend to hire other Broad graduates. For example, in Los Angeles, where the Foundation is based, the LA Unified School District (LA Unified), employed in 2010 the following Broad alumni:
Matt Hill, who oversees the district's Public School Choice project that turns schools over to independent managers (Broad pays Hill's $160,000 salary);
Parker Hudnut, executive director of the district's innovation and charter division
Yumi Takahashi, the budget director;
Marshall Tuck, chief executive of the nonprofit that manages schools for Mayor Antonio Villaraigosa;
Mark Kieger-Heine, chief operating officer of the same nonprofit; and
Angela Bass, its superintendent of instruction.
John Deasy as deputy superintendent of LA Unified (he's a likely candidate for the superintendent's job).
In early 2011 "three prominent school district superintendents" trained by the Broad Superintendents Academy resigned "after allegations of mismanagement, autocratic leadership styles, and/or the pursuit of unpopular policies".
The Broad Residency also receives funding from the Gates Foundation ($3.6 million in 2010).
Links
Contributers' Updates and Examples
If you have any examples or updates you would like to contribute please email them to me and I will add them here. Please give references for where you sourced the information.